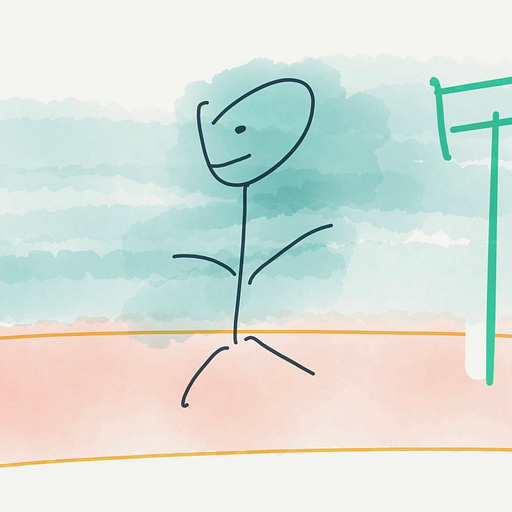 Nov 13, 2021 • 6M
The most crucial aspect to planning your way ahead in Life + weekly recommendations
Insights, Mind musings and beyond for your work, life and soul
Have you ever seen a long-distance athlete pause for a few seconds after running a long stretch, crouch down as they catch their breath, and the sweat trickles down their face onto the ground. They have a look in their eyes when they look up and back at the path they have to get back onto. It's a look of preparation as they map out their next steps, and they launch ahead with a stride that is almost a leap. It's the athlete's liftoff as we know it to be.
But, we often don't notice their expression as they look down, right before they look up. That is often the most crucial part. When they're looking down, they don't see anything but the gravel on the path and their sweat trickling down on it. And as it drips for those few seconds, it's almost like their mind is moving in slow motion, and they reflect on all the steps they've taken to get to this point. To earn that sweat before they look up again. It's that moment that holds one of life's most essential truths...
"There is no action without preparation, and there is no preparation without reflection."
So, ever so often, we must take the time to reflect on what we've done or where we've been before we set out to prepare for where we plan to go. The last month has been that for me as I've taken time off from writing this newsletter. A mixture of reflection and preparation, the optimal cocktail for anything we want to do in life. And a constant fuel for everything we create. So, don't forget to reflect on your time, your actions and most importantly, your sweat... its the fuel that, if burnt right, will light up the path to where you're headed.
It's good to be back :)
Weekly Recommendations
Will Smith has his memoir out (I'm two chapters down and it's fantastic) but he also has an amazing YouTube Original series out, which is one of the most insightful pieces I've seen in a long time ( new episodes release daily)

Garry Tan had a great chat with Nik Sharma on DTC marketing. A great watch to dig deeper into the revolution that is D2C

Naval ravikant and Chris Dixon talk to Tim Ferris about Web3, NFT's and so much more

Followed by a great article ( a good follow up to the above episode) to read on NFT's and a thousand true fans

https://future.a16z.com/nfts-thousand-true-fans/

And finally, MKBHD talks to Colin and Samir.. need I say more?
Self- Plug
One of my favourite "Varun Duggi Show" episodes on making goals seem less scary
And the 150th episode of 'Advertising is Dead" with the awesome Pooja Dhingra.
✌🏽
p:s - The Book is out in Jan and you guys will get a sneak peek very soon.